It's a long time since I have heard music from the late American rock singer songwriter Warren Zevon. Someone whose music I used to play almost nightly when I was a DJ on an alternative music radio station back in the U.S.
That's why it was nice to hear Warren Zevon's 'Prison Grove' played on Billions last night — Billions, Season 6, Episode 9, "Hindenburg".
That somber track was played during the episode's opening scenes.
Zevon's 'Prison Grove' is from his 12th and final album The Wind, which came out in 2003 via the Artemis record label.
It was written after the singer found out he had terminal cancer.
Sadly for Zevon, The Wind was released just two weeks before he died from cancer.
That means he didn't get to see the album win a Grammy for Best Contemporary Folk Album,  or for his performance of another song from the album along with Bruce Springsteen win the Best Rock Vocal Performance Grammy.
Interestingly, 'Prison Grove' also featured backing vocals from Bruce Springsteen, actor Billy Bob Thornton, Jackson Browne and Warren Zevon's son Jordan Zevon.
Listen to Warren Zevon's 'Prison Grove' as heard on last night's Billions in the video, and on the singer's The Wind album.
The track is sung like an old-fashion prison blues song, complete with that gorgeous electric guitar.
Season 6 of Billions is currently airing on Showtime.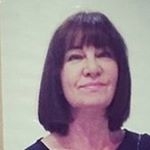 Latest posts by Michelle Topham
(see all)