American indie rock band Wavves' 'Sinking Feeling' showed up on this week's episode of the superhero series Titans last night — Titans, Season 3, Episode 10, "Troubled Water".
The track played as Dick and Barbara are in the bar.
Wavves' 'Sinking Feeling' is the San Diego-based band's latest single, released earlier this year via Fat Possum Records as the lead single from the band's new album Hideaway.
It is the band's seventh album, and their first new music in three years.
The deceptively upbeat-sounding track also arrived with an official music video featuring lead singer Nathan Williams driving out in the desert and thinking back on the stupid things he did the night before — gambling, drinking, doing drugs.
It ends with him opening the truck, taking out a briefcase presumably full of money, and walking away.
Listen to the lyrics, and you'll realize this probably isn't such a good thing.
'Sinking Feeling' itself is a cool track with a killer guitar line, a mellow beat and a memorable melody, and is yet another worthy addition to Wavves' body of work.
Listen to Wavves' 'Sinking Feeling' as heard on last night's Titans in the band's official music video, and on their new album Hideaway below.
It is one of a fair number of songs the indie rock band has had licensed for play on hit TV shows in recent years.
The band also has a full-schedule concert tour in support of their Hideaway album kicking off today in Las Vegas. Check out dates and locations on the Wavves' official website.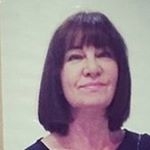 Latest posts by Michelle Topham
(see all)