The latest episode of the popular procedural TV drama series 9-1-1 featured yet more stellar indie music, including Waxahatchee's 'Lilacs', a song that showed up on 9-1-1, Season 4, Episode 7, "There Goes the Neighborhood", which aired on March 1st, 2021.
The track played during the episode's ending montage.
Waxahatchee's 'Lilacs' is from the American indie rock music project's fifth studio album Saint Cloud, which was released in early 2020 via the Merge indie record label.
The album was inspired by lead vocalist Katie Crutchfield's struggle with alcoholism as she finally became sober.
Waxahatchee's 'Lilacs' came with an official music video with dancer Marlee Grace in an old empty warehouse dancing and spinning around the vast space, then moving outside to lip sync the last lyrics of the song "And the lilacs drank the water".
Listen to Waxahatchee's 'Lilacs' in that music video below, and on the group's latest studio album Saint Cloud.
The fourth season of 9-1-1 is currently airing on Fox.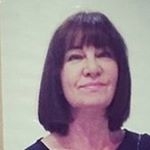 Latest posts by Michelle Topham
(see all)