Sylvester Stallone's latest project, Tulsa King, is not only a superb vehicle for the now-76-year-old actor, it also features a cool quite grimy plot and decent music on each episode's soundtrack.
Music like last night's use of Waylon Jennings' 'Midnight Rider', which played in the background on Tulsa King, Season 1, Episode 6, "Stable" as Dwight (Stallone) arrives at the bowling alley to talk to Stacy (Andrea Savage), and she asks him why he is in Tulsa.
It continues playing through the scene as the two talk, and Stacy reminds him as a Federal agent, she could get fired if it's discovered she's even meeting with him.
Waylon Jennings' 'Midnight Rider' came out in 1974 on the country singer's The Ramblin' Man album, which was released on the RCA Victor label.
The album spawned three singles, and hit #3 on the Country Albums chart in the U.S.
Jennings himself was one of the pioneers of the outlaw country music style.
He released his first studio album, Waylon at JD's, in 1964, followed by more than 40 more, as well as a massive number of compilation albums and singles, over the next four decades.
The singer songwriter died in February, 2002 of complications of diabetes after decades of living an unhealthy lifestyle. He was only 64-years-old.
Listen to Waylon Jennings' 'Midnight Rider'  from Tulsa King on the late singer's The Ramblin' Man album, and in the video.
It's just mellow and cool.
Watch the first season of Tulsa King via Amazon Prime or on Paramount+.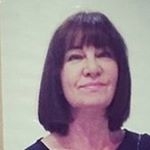 Latest posts by Michelle Topham
(see all)