If you watched NCIS this week, you might have had a hard time trying to figure out which country music song was playing in the background during the scene when Gibbs was ironing, and Reeves arrives to ask about Henry.
That is because the track was a pretty obscure song from a much loved country music icon –'My World' by Waylon Jennings.
Jennings' 'My World' showed up on NCIS, Season 14, Episode 19, "The Wall" having previously been featured in the CBS series Criminal Minds back in 2014. Yep, if you thought you had heard it before, that is probably where.
The song was originally released in 1967, and is currently available on a compilation album called Vintage Country 1957-1969, which features a whole slew of older country gems (33 all told) by a number of iconic country music artists.
Listen to Waylon Jennings' 'My World' in the video below, then grab the album at one of the major digital music platforms online.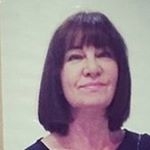 Latest posts by Michelle Topham
(see all)