One of several Ween songs featured on last night's episode of Superman & Lois was Ween's 'Mutilated Lips', which showed up on Superman & Lois, Season 2, Episode 10, "Bizarros in a Bizarro World".
The song begins playing in the scene where Jon-El is talking about how he feels about his father.
Ween's 'Mutilated Lips' was the lead single from the indie rock band's album The Mollusk.
The Mollusk was released in 1997 on the Elecktra label, and was written about how things like lips look distorted when you're on a major drug trip.
The Mollusk was the sixth studio album for Ween, and became not only a cult classic among fans, but also loved by many music critics.
The album charted at #5 on the U.S. Heatseekers Albums chart, and also made it to the #159 on the Billboard 200 chart.
RELATED: Ween's 'Exactly Where I'm At' one of several of the band's songs played on Superman & Lois this week
It has since been named by several critics and musicians, including Kurt Vile, as their favorite album of all time.
Listen to Ween's 'Mutilated Lips' from Superman & Lois in the video, and on their The Mollusk album below.
An album that, if you enjoy superb progressive rock, you should listen to all the way through more than once.
Watch the latest season of Superman & Lois on The CW, and listen to more music from the show on Leo Sigh.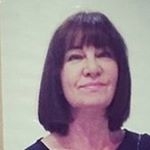 Latest posts by Michelle Topham
(see all)