While the premise of the new musical drama Zoey's Extraordinary Playlist is a little bit odd, it did have a couple of songs on the soundtrack of its first episode that are really quite stellar.
The best one?
Without a doubt, Wham!'s 'Wake Me Up, Before You Go-Go', the second song played during the opening scene of Zoey's Extraordinary Playlist, Season 1, Episode 1, "Pilot".
'Wake Me Up, Before You Go-Go', of course, was written and produced by the late George Michael, who was one half of the British music duo Wham! at the time.
The other half, Andrew Ridgeley, co-founded Wham! with Michael in early 1981. Just a couple of years later, and the pop duo was one of the most successful pop acts to ever come out of the United Kingdom.
Their hit single, the eternally wonderful 'Wake Me Up, Before You Go-Go', was released in May, 1984, where it catapulted to the number 1 spot in the United Kingdom and the United States soon after.
The song went on to reach the top spot on music charts in Australia, Belgium (2 charts), Canada (3 charts), Iceland, Ireland, the Netherlands (2 charts), Norway and Sweden, and on the European Hot 100 Singles chart.
It was also certified Platinum or Gold in seven countries.
'Wake Me Up Before You Go-Go' spawned an official music video that featured Michael and Ridgeley energetically performing the song for a group of teenagers.
Watch that music video, and enjoy Wham!'s 'Wake Me Up Before You Go-Go' from Zoey's Extraordinary Playlist in all its 1980s upbeat glory below.
As for Zoey's Extraordinary Playlist, its Pilot aired this week. The series premiere will hit your TV set on NBC starting Sunday, February 16th at 8/7 Central.
The drama stars Jane Levy, Skylar Astin, Alex Newell, Peter Gallagher and Mary Steenburgen and, while not a show that is particularly ground-breaking, it is being quite well received by its audience just one episode in.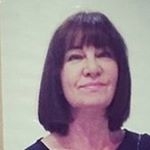 Latest posts by Michelle Topham
(see all)