Melbourne-based pop rock band Whitaker's song 'My Own' was featured on the USA network's series Suits on Wednesday night, (July 15th, 2015) — Season 5, Episode 4 "No Puedo Hacerlo" and, with lead singer Ryan Meeking's plaintive voice singing vocals, it's incredibly sad.
The song is from Whitaker's critically acclaimed five-track EP Wichita, recorded in Melbourne, Australia and released in 2013. It's not the first time it's appeared on a TV series soundtrack, however. That honor went to Teen Wolf, where the song appeared previously.
Related: Blackchords 'Into The Unknown' featured on Suits
Whitaker, by the way, is frontsman Ryan Meeking, Brett Scapin on guitar and bass player Simon Rabl. They have been together for more than a decade as the core of Whitaker, but also play with local Melbourne musicians for live performances and recordings.
Listen to Whitaker's 'My Own' in the video below, as it appeared in Suits during the scene of Esther's deposition about her marriage.
And, if you like what you hear, you can grab Whitaker's EP Wichita on Bandcamp.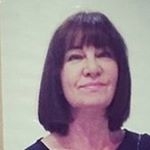 Latest posts by Michelle Topham
(see all)