White Town's 'Your Woman' added to Yellowjackets' superb soundtrack music
The latest episode of the Showtime drama Yellowjackets, is airing this week with the usual superb music on its soundtrack.
Songs that include White Town's 'Your Woman', the track that appeared on the new episode of Yellowjackets as Taissa confronts Van asking her why she didn't wake up. They then talk about her multiple personalities — Yellowjackets, Season 2, Episode 6, "Qui".
Advertising
White Town's 'Your Woman' is the British solo singer's most famous and most successful songs.
The pop track was released in January, 1997 as the first single from his second studio album Women in Technology, and went on to hit #1 on charts in his home country of the United Kingdom, as well as in Iceland, Spain and Israel.
'Your Woman' also ranked high on charts in 18 other countries, including the United States where it hit #1 on the Billboard Hot 100 and ranked high on four other charts.
White House wasn't as pleased with 'Your Woman' success as you may expect
White House, aka singer Jyoti Prakash Mishra, wasn't always as thrilled with the song's success as you might expect, however.
That is because he was used to being pretty anonymous in most of his life but, after the huge success of 'Your Woman', he lost much of that anonymity in his daily life. To the point that the British singer once said it drove him "mad"
Advertising
Listen to White Town's 'Your Woman' as heard on Yellowjackets in the video, and on Spotify.
You will recognize the song as soon as that 1930s trumpet line begins to play.
Meanwhile, the second season of Yellowjackets is streaming on Showtime.
And, as the thriller is the second-most streamed series in Showtime's history, it should be no surprise then that Yellowjackets has already been greenlit for a third season by the cable network.
Listen to more music from the Yellowjackets soundtrack (both seasons) on Leo Sigh.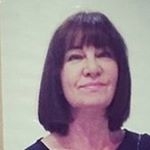 Latest posts by Michelle Topham
(see all)