American alternative heavy metal band White Zombie's 'More Human Than Human' was played on the series finale of the TNT crime drama Animal Kingdom last night — Animal Kingdom, Season 6, Episode 13, "Fubar".
The song was heard as Julia is breaking in, and Pope catches her.
Advertising
White Zombie's 'More Human Than Human' was the lead single from their 1995 album Astro-Creep, which came out on the Geffen record label.
It became the metal band's most popular song, as well as its highest-charting release making it to #7 on the Modern Rock Tracks chart in the U.S.,.
The track also charted at #10 on the Mainstream Rock Tracks chart.
'More Human Than Human' also charted high in Canada, the UK and Australia, and was nominated for a Grammy Award the year after its release.
The song's music video, directed by founding band member Rob Zombie, features old footage from when Rob and his brother Michael (aka Spider One, the lead singer of Powerman 5000) were kids, interspersed with scenes from Hollywood Boulevard.
Advertising
The song was re-released in 2003 on Rob Zombie's solo album Past, Present and Future.
Listen to White Zombie's 'More Human Than Human' from last night's series finale of Animal Kingdom in the track's music video, and on their Astro Creep album.
You can watch the last season of Animal Kingdom via TNT.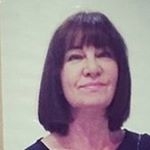 Latest posts by Michelle Topham
(see all)