Sadly, we saw the series finale of Pose last night. One of the best drama series in recent years when it comes to accurately and kindly portraying the lives of those in the LGBTQ community.
Along with the superb drama, we will also miss the music that has been featured on the series over the last three seasons.
Music like Whitney Houston's 'My Love is Your Love', which was played on Pose, Season 3, Episode 7, the Series Finale, last night — June 6th, 2021.
The song was heard as Blanca is giving the same motivational speech Pray Tell gave Evangelista in season 1.
Whitney Houston's 'My Love is Your Love' is the title track from the iconic singer's fourth studio album.
Released in June, 1999 as the album's fourth single, the song was hugely successful for the American singer, making it onto the charts in 21 countries and to the #1 spot in New Zealand, the UK and the U.S., and being certified Platinum or Gold in 10 countries.
'My Love is Your Love' hit the top spot in the U.S. on both the Dance Club Songs and the Hot Dance Singles Sales charts.
It also sat comfortably on the year-end charts in France, Austria, Belgium, Germany, New Zealand, the Netherlands, Switzerland, Sweden, the UK and the United States.
Listen to Whitney Houston's 'My Love is Your Love' on both her album and in the track's official music video.
Whitney Houston herself, of course, died at the age of just 48 in 2012 due to cocaine use and accidental drowning. Sadly, Houston's only child, daughter Bobbi Kristina Brown, died in similar circumstances at the age of 22 only three years later.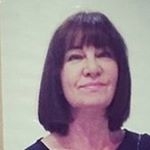 Latest posts by Michelle Topham
(see all)