Now this is interesting.
A former Eurovision Song Contest song entry from Norway just showed up on the new episode of Peacemaker this week — Peacemaker, Season 1, Episode 7, "Stop Dragon My Heart Around".
That song was the Norwegian glam rock band Wig Wam's 'In My Dreams' — the track Peacemaker sang along to as it was playing in the truck.
Just in case you don't know, the Eurovision Song Contest is the world's biggest song contest, and is watched by more than 300 million people around the world every year.
The premise of the contest is every country in the EU region, plus a couple of others lately, sends an artist and a song to represent their country. The general public then vote on the songs during two semi-final concerts and a grand final.
The winner is announced at the end of the final.
Wig Wam's 'In My Dreams' was the entry for Norway in 2005. The song ended up in 9th place by the end of the contest's finale.
Advertising
At the time, it was a big result for Norway, as the country's entries into Eurovision had not placed well for a number of years previously.
Interestingly, even though the song didn't win the competition, afterwards Wig Wam's 'In My Dreams' became one of Eurovision's most popular songs with the public.
Even though, being glam rock, it was markedly different than the song entries the competition usually receives.
Just in case you are interested, this year's semi-finals for the Eurovision Song Contest will be held on the 10th and 12th of May, with the grand final on May 14th.
You can watch it online in various places, along with 300 million other people, including on YouTube.
Listen to Wig Wam's 'In My Dreams' from last night's Peacemaker down below, including the live performance the glam rock band gave at the Eurovision Song Contest.
Listen to more cool songs from Peacemaker on Leo Sigh.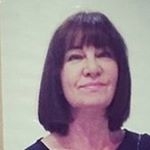 Latest posts by Michelle Topham
(see all)