American alternative rock band Wilco's 'Love is Everywhere (Beware)' showed up on the hit comedy drama Ted Lasso last night — Ted Lasso, Season 2, Episode 11, "Midnight Train to Royston".
The mellow guitar-based song was the track playing during Keeley's photoshoot.
It is the lead single from the indie band's eleventh studio album Ode to Joy.
Released in 2019, Ode to Joy was an international success for the band, and was also met with critical positivity.
The 11-track album eventually charted in 13 countries, with its biggest success in the United States where it topped both the U.S. Folk Albums chart and the Independent Albums chart.
It also hit the #2 spot on the Top Rock Albums chart, as well as making it to #21 on the Billboard 200 chart.
Wilco's 'Love is Everywhere (Beware)' is a deceptively lovely upbeat, swing-style track with lyrics that bely its sweetness.
As Wilco co-founder and lead singer Jeff Tweedy explained about writing the song, while it is about love and is a message being spread to everyone that love it important, it also has a message to himself:
"For love to triumph I believe we're duty bound to create more of it, and for more people – people we don't know, even people we don't like! And that takes courage I don't always have. The song is a reminder to myself to act with more love and courage and less outrage and anesthetized fear."
Listen to Wilco's 'Love is Everywhere (Beware)'  as heard on Ted Lasso in the video, and on their Ode to Joy album below.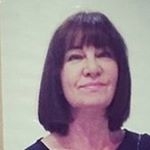 Latest posts by Michelle Topham
(see all)