Indie rock band Wilco's 'What Light' was played on the new episode of Doom Patrol this week — Doom Patrol, Season 4, Episode 4, "Casey Patrol".
The song is from the band's sixth studio album Sky Blue Sky, which came out in January, 2007 via the Nonesuch Records label, and was the song the Dannyzens sing around the campfire a couple of minutes before the end of the episode.
The album became one of the alternative band's most popular, hitting #4 on the Billboard 200 chart, #2 on the Top Rock Albums chart, and #1 on the Top Tastemakers Albums chart.
Sky Blue Sky also charted high in 15 other countries.
As for Wilco, they used to be a band whose music I loved, until they went all in on Covid-19 hysteria and mandated their fans be vaccinated with an experimental vaccine that has since been proven ineffective, or be tested for Covid, just to attend their concerts,
At that point, I vowed I would never listen to their music again.
Because when a band whose members have no medical or scientific background thinks they have the right to tell you what to do with your own body, particularly with a vaccine nobody knows what its long-term effects may be, I am done with them.
If you're still listening to Wilco's music, you can hear 'What Light' as heard on Doom Patrol this week on their Sky Blue Sky album, and in the video.
I'll pass.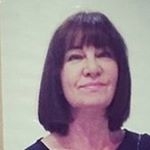 Latest posts by Michelle Topham
(see all)