British singer Wildes, aka Ella Walker, had her beautiful track 'Illuminate' featured on 'Good Behavior' this week — Season 1, Episode 9, "For You I'd Go with Strawberry". Wildes is Walker's mother's maiden name, and she is a singer whose influences include The Cure, Ella Fitzgerald and Joni Mitchell.
As for 'Illuminate', it is one of two singles the London-based singer has out at the moment, and is a really lovely ethereal song.
The track first showed up on the Austrian electronic YouTube channel MrSuicideSheep last year, where it garnered over a million hits. Now it is getting air play on major TV shows.
Listen to 'Illuminate' in the video below. You can pick it up on most major sites.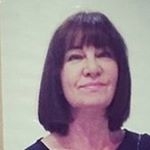 Latest posts by Michelle Topham
(see all)