American indie folk pop trio Wild's 'Throw Me in the Water' was one of the stellar tracks played on Grey's Anatomy last night — Grey's Anatomy, Season 18, Episode 2, "Some Kind of Tomorrow".
The song was played at the beginning of the episode as Nick is pushing a note under Meredith's door, and is a light and airy, musically upbeat catchy track with an addictive chorus and cool vocals. Once you ignore that sad lyrical undercurrent, of course.
"I'm not getting out alive, why would I even want to try" — because yep, that's how we often feel when we first fall in love. Even though we know it's not always good for us.
Yep, I've had 'Throw Me in the Water' stuck in my head ever since.
Wild's 'Throw Me in the Water' was released in November, 2017 as a stand-alone single via the Nettwerk Music Group, and soon garnered almost four million plays on Spotify.
Wild, by the way, is Los Angeles-based singer Lauren Luiz, vocalist and guitarist Zach DeGaetano and guitarist Tyler Thompson.
If you like the trio's music, they have a slew of singles and EPs on Spotify that are equally as good, along with their superb latest release — their album Goin' Back, which came out earlier this year.
Listen to Wild's 'Throw Me in the Water' as heard on Grey's Anatomy last night down below.
And, if the song already sounded familiar to you when you heard it last night, it was also used on the soundtrack for an episode of Workin' Moms.
Learn more about Wild on the band's official website.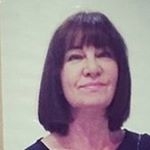 Latest posts by Michelle Topham
(see all)