Country music singer Willie Nelson's classic song 'On the Road Again' showed up on 9-1-1: Lone Star last night — 9-1-1: Lone Star, Season 3, Episode 14, "Impulse Control".
The song was played during the crazy road rage incident.
Willie Nelson's 'On the Road Again' was first released by the singer back in 1980, and nowadays is one of the singer's signature songs.
The song was especially written as the theme song for the movie Honeysuckle Rose, which starred Willie Nelson and Dyan Cannon.
It went on to chart at #1 on the U.S. Hot Country Songs chart, as well as at #20 on the Billboard Hot 100 chart, and also charted high in Australia and Canada.
'On the Road Again' was eventually awarded an Academy Award for that year's Best Country Song.
It has also been used on the soundtrack of a huge number of songs and movies since then, including Forrest Gump, Family Guy, South Park, MacGyver, Shrek and The Muppets.
Listen to Willie Nelson's 'On the Road Again as heard on last night's episode of 9-1-1: Lone Star in the video, and on his album Willie Nelson, The Collection — and do note that fabulous guitar solo midway through when you do.
The singer also gave a live performance of the song at the Grand Ole Opry years ago that, from the wild reaction of the crowd, proves yet again just how much people love this song.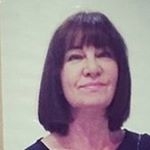 Latest posts by Michelle Topham
(see all)