Willis Earl Beal's 'Too Dry To Cry' was featured on Orange is the New Black last week (Season 3, Episode 12 – "Don't Make Me Come Back There").
And the song is a very interesting track, as it is part old negro spiritual and part modern blues, and as lonely as hell. (Concentrate on those lyrics to see what I mean).
'Too Dry To Cry' is from Willis Earl Beal's album Nobody Knows, which you can grab at XL Recordings.
As for Willis Earl Beal, he has an interesting background, including being in the US military, homeless, recording his own music on CDs and leaving them lying around the town of Albuquerque for people to pick up and listen to, and was even on The X-Factor for a minute.
Nowadays, Beal is currently working on his fourth album, Noctunes, which is due to be released on August 28th 2015.
Until that time, listen to Willis Earl Beal's 'Too Dry To Cry'. It really is perfect for Orange is the New Black, isn't it?
Advertising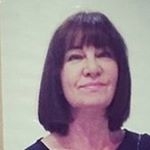 Latest posts by Michelle Topham
(see all)