The Paul McCartney-led British-American band Wings' 'Let 'Em In' was one of the songs played on the new episode of the HBO mini series We Are Who We Are last night — We Are Who We Are, Season 1, Episode 7 — (aired on October 26th, 2020).
The song was heard at the soldiers memorial as a very drunk Richard (Scott Mescudi) asks for music to be played.
Wings' 'Let 'Em In' is from the band's fifth studio album Wings at the Speed of Sound, which was released in 1976 via the Capitol record label.
The album made it to #1 on the United States album chart and at #2 in the UK. It went on to hit the top spot in both Canada and France, to chart in a total of 12 countries, and to spend seven weeks at the top of the U.S. charts.
The album was panned by critics, however, who mainly found it bland and uninteresting.
Wings' 'Let 'Em In' was one of two successful singles from the album (the other was 'Silly Love Songs'). The track was both written and sung by McCartney, and was eventually certified Gold after hitting charts in eight countries, including #1 in the U.S. and Canada.
Listen to Radiohead's 'House of Cards' from We Are Who We Are, Season 1, Ep. 7
'Let 'Em In' itself is a quirky, odd somber little song with a persistent drum and bass beat, as it is really nothing more than a namedrop song of a couple of famous people as well as relatives who arrive at McCartney's door and are allowed to come in.
It became popular, however, due to its addictive melody and beat, and is a perfect example of what a superb songwriter Paul McCartney has always been.
Listen to Wings' 'Let 'Em In' as heard on this week's We Are Who We Are. The teen mini drama series is airing on HBO, with the last episode of the first season releasing next week.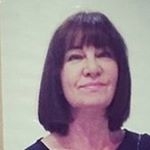 Latest posts by Michelle Topham
(see all)