Swedish dance pop singer Winona Oak's 'Piano in the Sky' was heard on The CW series Gotham Knights last night — Gotham Knights, Season 1, Episode 3, "Under Pressure".
The melancholic ballad was played as Harper and Cullen are arguing, and then ultimately reconcile with her telling him he is the bravest person she knows.
Winona Oak's 'Piano in the Sky' was the third single released from the indie singer songwriter's debut studio album Island of the Sun, which came out on Atlantic Records last year.
Like all of the other singles released from the album, it didn't chart, which is surprising as hell to me as Winona Oak's music is gorgeous.
'Piano in the Sky's' lyrics talk about a fear that the person she loves will eventually grow tired of her and leave.
A common fear for most people in a relationship:
There's a piano in the sky
I hear it playing all the time

And there's a rope I'm holding tight
I dream of falling every night

I'm tired of thinkin' that I don't deserve you
I'm dreading the day when you let me go
Listen to Winona Oak's 'Piano in the Sky' as played on last night's Gotham Knights on her Island of the Sun album, and in the song's music video.
A video featuring the singer playing the piano on a float out on what looks like an incredibly cold Swedish lake.
Then again, she is Swedish and grew up in that extreme cold, so she is probably a bit hardier than you and me, eh?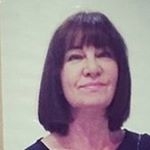 Latest posts by Michelle Topham
(see all)