British alternative rock band Wolf Alice's 'Blush' was the song playing on Heartstopper, Season 2, Episode 7, "Sorry" earlier this week as Nick is on his phone looking for information about Charlie's eating disorder.
The song continues playing throughout the rest of the episode, and then over the episode's end credits.
Wolf Alice's 'Blush' was released as the title track of the indie band's second EP, which came out in October, 2013 on the Chess Club label.
It is a song about accepting your genuine self by overcoming the things that stop you from doing so. No matter how difficult that might be.
'Blush' has not only appeared on the soundtrack of Heartstopper, but has also been played on the soundtracks of TV series like The Royals, The Nest, Flack, and Doubt.
The Netflix comedy drama Heartstopper stars Joe Locke as Charlie Spring, and Kit Connor as Nick Nelson.
It tells the story of two British schoolboys who fall in love with each other, and was one of the most popular TV series to be released on Netflix when its first season came out in early 2022.
Season 2 of the drama is currently the 2nd most-watched English TV show on Netflix, with more than 6.1 million hours viewed this week.
Listen to Wolf Alice's 'Blush' as heard on the new season of Heartstopper in the song's music video, and on the band's Blush EP.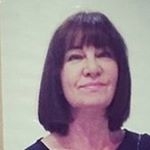 Latest posts by Michelle Topham
(see all)