Woodkid's 'Run Boy Run' perfectly illustrates Number 5's run through time in The Umbrella Academy
The superb music on the soundtrack of the first episode of the new Netflix series The Umbrella Academy continued on with Woodkid's 'Run Boy Run' played at the beginning of episode two.
The song, which perfectly illustrated the scene it appeared in, was heard as Number 5 runs out of his father's mansion, and proceeds to hop through time.
It ends as Number 5 finally finds himself in a destroyed and burning future, with nobody left alive. He then realizes he cannot get back home as he is stuck in the past.
Woodkid's 'Run Boy Run' has been an enormous hit for the French singer songwriter/music video director.
It was the second single from his debut album The Golden Age. An album that hit the number 2 spot on album charts in both France and Germany, and also charted in eight other countries including the United States.
The album was certified Platinum in France, and Gold in both Germany and Switzerland.
Related Reading: Woodkid's 'Iron' and 'The Golden Age' are gorgeous — Thank you Conchita Wurst (video)
Woodkid's 'Run Boy Run' also has a gorgeous black and white video created and directed by Woodkid (aka Yoann Lemoine). The video was nominated for a 2013 Grammy Award for Best Short Form Music Video.
The video currently has more than 60 million views on YouTube.
'Run Boy Run' in popular culture
Since its release, 'Run Boy Run' has also been featured in Teen Wolf, The CW's Reign and Cult, How To Get Away With Murder, 13 Reasons Why, and in Skam.
It has also been played in commercials for products ranging from the video game Assassin's Creed III to the Power Horse energy drink, as well as in trailers for a wide variety of TV shows and events.
In other words, 'Run BoyRun' has been a nice money maker for Woodkid since he released the song seven years ago. It continues to be so with its appearance in The Umbrella Academy this month.
Listen to Woodkid's 'Run Boy Run' in the gorgeously artistic black and white music video for the song below.
If you like the song, you should also listen to the entire 14-track album it originated from — The Golden Age — as it is equally as superb. You can do that in the Spotify widget below the video.
You will find more music and songs from The Umbrella Academy here.
Related: Woodkid's 'I Love You' the quintet version is poignantly beautiful (video)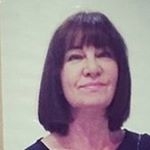 Latest posts by Michelle Topham
(see all)