Listen to XTC's 'Dear God' from Stephen King's 'IT'
The English alternative rock band XTC's classic 1980s song 'Dear God' is featured on the new Stephen King movie 'IT' and, over 30 years since its release, the song is still thought of as one of the best alternative songs to come out of the 1980s.
Its message is still as powerful as it was back then as well.
On 'IT', 'Dear God' was heard during a montage when the Losers are broken up after fighting Pennywise the clown.
The song itself comes from XTC's 1986 album Skylarking. It was the ninth studio album for the prolific band, and was a massive success on college and alternative radio stations in the U.S. at the time. It is also thought of as the best album the band released by many critics.
When it was released, I was a DJ at an alternative radio station, and 'Dear God' (from the reissued version of the album, as it didn't appear on the first release) was one of our most requested songs throughout most of 1986 and beyond.
Since then, the track has shown up on The Perks of Being a Wallflower, and on an episode of the TV series iZombie.
Now it's on Stephen King's 'IT' and, frankly, it is hard to think of another song that could be more appropriate for that particular scene.
The band themselves stayed together until 2006, although they stopped touring after 1982 when lead singer Andy Partridge's wife took him off valium without consulting a doctor and Partridge had a breakdown while on tour in the United States. The band never performed live again.
Listen to XTC's 'Dear God' in the official video below.
You can buy the original album on MP3, CD, cassette and vinyl.  There is also a 30th Anniversary re-mastered edition available on import CD.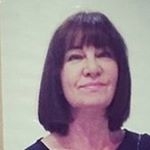 Latest posts by Michelle Topham
(see all)