The British synth-pop group Yazoo's 'Situation' was that fabulous pop song playing at the opening of Physical last night — Physical, Season 2, Episode 2, "Don't You Ever Stop" — in the scene in which Sheila is rehearsing.
And I must admit, I am shocked to find out Yazoo's 'Situation' came out 40 years ago — yep, way back in 1982.
Especially shocked as it was one of the songs still being regularly requested a few years after its release, when I took my first job as a radio DJ.
Holy hell, time zips by so fast.
Not surprised 'Situation' got so many requests for years after its release though as, damn, even 40 years later the catchy dance track is still a helluva good song.
Interestingly too, the song first came out as the B-side of Yazoo's debut single 'Only You', which was a big hit in the UK.
Because of that, 'Situation' was re-released as a single in North America, where college radio stations and alternative music stations like the one I worked at made it a very popular song.
The track quickly hit #1 on the Billboard Hot Dance Club Play chart, and became a staple in the clubs that year.
Don't be surprised if you still hear 'Situation' on dance-related radio stations nowadays either, as it still pops up quite often. It really is that good.
Listen to Yazoo's 'Situation' (12″ Remix) as heard on last night's Physical in the video, and on the synth-pop duo's stellar album Upstairs at Eric's.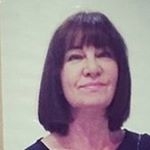 Latest posts by Michelle Topham
(see all)