American indie rock band Yeah Yeah Yeahs 'Heads Will Roll' was one of the stellar tracks licensed for play on the Netflix thriller YOU this year.
This one showed up on YOU, Season 4, Episode 1, "Joe Takes a Holiday" this week as Joe gets drunk on absinthe.
Yeah Yeah Yeahs 'Heads Will Roll' came out as the band's second single from their third studio album It's Blitz, which was released in 2009 on the Dress Up, DGC and Interscope record labels.
It is an interesting synth pop song, as the lyrics are from the perspective of Alice Adventures in Wonderland's Queen of Hearts:
Off, off with your headDance, dance til you're dead (dead)Heads will rollHeads will rollHeads will rollOn the floor
It is also a heckuva banger.
So much so, the dance track hit #1 on the United States' Dance Singles Sales chart, and in the Top 10 on two other charts.
It also ranked on charts in six European countries including the United Kingdom.
Listen to Yeah Yeah Yeahs 'Heads Will Roll' as played on the new season of YOU this month in the song's music video, and on their It's Blitz album.
On Spotify, the track has been a runaway success, with more than 203 million plays to date.
You can watch the first five episodes of Season 4 of YOU on Netflix, and listen to more songs from the latest season here on Leo Sigh.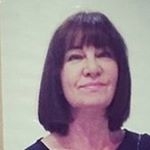 Latest posts by Michelle Topham
(see all)