London-based British synth-pop band Years & Years may create what is universally known as "1990s-influenced house/electro pop music". In reality though, it can be hard to describe what they do as so much of what they produce is so much more mesmerizing than it initially seems.
Listen to Years & Years' 'Hypnotised' for instance — one of the tracks featured on The CW science fiction series Roswell, New Mexico this week — Roswell, New Mexico, Season 2, Episode 6, "Sex and Candy" (the episode aired on Monday, April 20th, 2020).
A song that evokes all kinds of deep emotions, and stays with you long after the last note echoes away.
'Hypnotised' was heard on Roswell, New Mexico during the scenes where Kyle sees Blair in surgery, Liz finds out Max remembers her, Isobel kisses the bartender and as Michael takes care of Alex's wound.
The track itself is from Years & Years' hit second studio album Palo Santo.
Released in July, 2018, and the latest album released by the trio so far, Palo Santo was both critically acclaimed and adored by fans.
Critics described the album as "magical" and a much more "intimate" record than Communion, the trio's previous release.
Palo Santo made it to the top of the U.S. Top Dance/Electronic Albums chart soon after release, as well as hit number 3 in the UK on the British Albums chart.
It also charted well in 17 other countries, including Sweden, Ireland, Spain, Switzerland and Belgium, and spawned five singles, although 'Hypnotised' was not one of them.
That fact bemuses me as it is clearly the best track on the album.
Listen to Years & Years' 'Hypnotised' as featured on Roswell, New Mexico in the song's official lyrics video and you'll hear why. You can also hear the gorgeous 16-track Deluxe release of their album Palo Santo in its entirety in the Spotify player below.
Related reading: Years & Years' 'Worship' music video could not be more gay — and it's fabulous!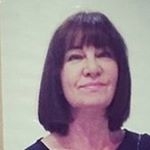 Latest posts by Michelle Topham
(see all)