Yello's 'Oh Yeah' made it onto the iZombie soundtrack this week
Swiss electronic band Yello's' 'Oh Yeah' is one of the first tracks I remember playing on my late night radio show on 97X, WOXY.FM.
Because it was a track that was perfect to blast really loud, and then to madly dance to around the empty, darkened station. The trick was in getting back to the DJ booth before the track ended, and I had nothing but dead air.
So last night, I was thrilled to hear Yello's 'Oh Yeah' show up on the new episode of iZombie — Season 5, Episode 5, "Death Moves Pretty Fast" (aired 30th May, 2019)
It was played at the end of the episode as we see Liv talking to Clive on the phone about overtime pay.
Yello's 'Oh Yeah' was the biggest hit the Swiss duo ever had, and is the track the pair is still known most for.
Then again, probably not surprising when you consider the song showed up in an iconic scene in the hit teen movie Ferris Bueller's Day Off, as well as in Captain Underpants: The First Epic Movie, The Secret of My Success and in Nuns on the Run, just to name a few of the films it graced
Interestingly too, even though the pair, aka Dieter Meier and Boris Blank, first got together to create music in 1979, they have been producing music together ever since.
Yello's last studio album was released in 2016, followed by a live album in 2017. That gave them a total of 13 studio albums and eight live albums, as well as more than 20 singles.
Listen to Yello's 'Oh Yeah' from the iZombie soundtrack in the official music video below. You can also hear the album it came from — their fourth studio album the 15-track Stella — in the Spotify widget below that.
Related: Listen to A Tribe Called Quest's 'Electric Relaxation' from iZombie soundtrack Season 4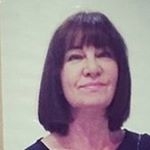 Latest posts by Michelle Topham
(see all)