American cellist Yo-Yo Ma's 'Bach: Cello Suite No. 1 in G Major, Prélude' was played on The Rookie last night — The Rookie, Season 3, Episode 14, "Threshold" — which aired on May 16th, 2021.
It was played as La Fiera was rescued from the police transport, and is probably one of those pieces of classical music you have heard many times before but were not quite sure who composed it or when.
Yo-Yo Ma's 'Bach: Cello Suite No. 1 in G Major, Prélude' was written by German composer Johann Sebastian Bach sometime between 1717–1723 as part of six cello suites.
This one, the first, is the one most heard on TV shows and in movies, with Yo-Yo Ma's version of the piece alone having been featured on shows like Altered Carbon, 9-1-1, Family Guy, House M.D., Judging Amy, Desperate Housewives and Z Nation.
As for the astonishing Yo-Yo Ma, the cellist was born in Paris to Chinese parents, but was educated in the United States where he eventually took citizenship.
He graduated from both the prestigious The Julliard School and Harvard University, and is one of the world's most renowned cellists today.
In his career of 60 years, (he began performing as a five-year-old child), he has earned 18 Grammy Awards, the Polar Music Prize, the National Medal of Arts and a slew of other awards worldwide.
Ma has also recorded and released at least 90 albums, with his first appearing in 1978 when he was just 17-years-old.
One of his most recent performances was a remote performance as part of the inauguration of President Joe Biden. (continue reading and listen to Yo-Yo Ma's 'Bach: Cello Suite No. 1 in G Major, Prélude' after the promo below…)
Yo-Yo Ma and Chris Botti Perform 'Cinema Paradiso' Live – Memories Monday
Listen to Yo-Yo Ma's 'Bach: Cello Suite No. 1 in G Major, Prélude' as heard on The Rookie in the piece's official music video.
The video is lovely, as it features Ma playing the cello while people all over the world dance, play musical instruments, ice skate, play with pets and children, paint, make pottery and jewelry and generally get on with their lives, all as the staff (the lines and spaces music is written on) waves and moves around them.
The video begins with the statement "Culture — the way we express ourselves and understand each other — can bind us together as one world".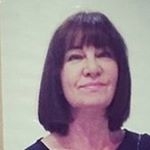 Latest posts by Michelle Topham
(see all)