The excellent teen comedy drama Never Have I Ever is back on Netflix and, just like in previous seasons, the music featured on it is pretty damned cool.
New Zealand alternative pop group Yumi Zouma was one of the bands featured on the latest season, with Yumi Zouma's 'In The Eyes of Our Love' played on Never Have I Ever, Season 3, Episode 2, "…had my own troll".
The track was heard as Davey is reading his text messages.
Yumi Zouma's 'In The Eyes of Our Love' is from the indie band's fourth studio album Present Tense.
That album was released in early 2022 via the PIAS record label.
The band, by the way, comprises lead vocalist and keyboardist Christie Simpson, bass guitarist, vocalist and keyboardist Josh Burgess, keyboardist and guitarist Charlie Ryder, and drummer Olivia Campion.
The four members began creating music after two friends — Yumi and Zouma — talked them into writing together. They then named the new band after their supportive friends.
Listen to Yumi Zouma's 'In The Eyes of Our Love' in the song's dreamy music video, and on their latest album Present Tense.
The song itself is one of those that, initially, seems light and then quickly burrows its way into your head.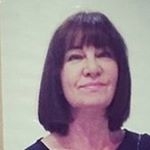 Latest posts by Michelle Topham
(see all)