The reality TV show Deadliest Catch has featured some superb songs over the years. Songs I have not heard before but that quickly became favorites.
This week, indie pop musician Zayde Wolf's 'Hustler', which was featured at the end of the episode on Deadliest Catch, Season 16, Episode 7, "Into The Red" is likely to become one of those songs.
Especially as the track has a fabulous clap beat, an addictive melody and a chorus I sang for about an hour after the first time I heard it.
Zayde Wolf is actually not the real name of the artist behind the track however.
Instead, it is the name of the music project American singer songwriter Dustin Burnett has been involved in since 2016.
Since that time, he has carved out an incredibly successful career for himself as a songwriter of an enormous number of songs featured on hit TV shows, movie trailers and in movies.
His work has appeared on many of the top American TV networks, and in TV series like Teen Mom, Teen Mom 2, Love Island, Shameless, World of Dance, This is Us, Charmed, Are You The One?, American Idol, The Royals and Teen Wolf.
Listen to Zayde Wolf's 'Hustler' as featured on this week's episode of Deadliest Catch in the song's official music video below.
The track is from his debut album Golden Age, which was released in 2016.
You can also learn more about Nashville-based Dustin Burnett and his Zayde Wolf music project in his bio on the artist's website.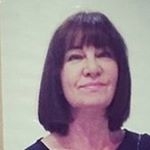 Latest posts by Michelle Topham
(see all)