The incredibly popular movie Crazy Rich Asians featured some of the most unusual music you will hear in a film. At least for westerners that may not have traveled much, or watched anything but typical American movies and shows.
Take  Zhou Xuan's 'Blooming Flowers Full Moon' (Hua Hao Yue Yuan), the song played at the blooming flower viewing party as Rachel meets Nick's grandmother for the first time.
Because, while it definitely sounds similar to some of the western music we are used to from the 1940s, the Chinese tones and language make it far more unique.
The singer, Zhou Xuan, was one of the most famous Chinese singers and actresses of the last 100 years, and particularly famous in the 1940s. Zhou Xuan itself means 'beautiful jade'.
Nicknamed The Golden Voice, Zhou Xuan was one of China's Seven Great Singing Stars (made up of Zhou Xuan, Gong Qiuxia, Yao Lee, Bai Hong, Bai Guang, Li Xianglan, and Wu Yingyin),  seven women who were thought to have the most beautiful voices in China.
Zhou Xuan was the first of the women to be honored in such a way due to her ability to reach such high notes.
'Blooming Flowers Full Moon ' is just one of the more than 200 songs Zhou Xuan recorded during her quite short career. She tragically died at the age of only 39, during one of her frequent stays in a mental institution due to recurring nervous breakdowns.
From a cursory look at Zhou Xuan's life, it seems some of her psychological problems may have been due to being stolen from her family when she was just three years old by an opium addicted uncle, and sold.
She was taken care of by the family that bought her for several years, and was then adopted by another family named Zhou. Hence her famous family name.
'Blooming Flowers Full Moon' is one of Zhou Xuan's most famous songs. It is included on the soundtrack album of Crazy Rich Asians, helping Zhou Xuan to live on in her music for a worldwide audience almost 60 years after her death.
Crazy Rich Asians is still showing in movie theaters all over the world. Since its release, the film has already grossed more than $140 million since its release on August 15th, 2018.
Listen to Zhou Xuan's 'Blooming Flowers Full Moon' in the video below.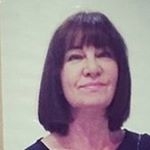 Latest posts by Michelle Topham
(see all)