Little Mix's 'Shout Out To My Ex' is the perfect song for women who can do better
Let's face it, most women have had their heart broken by some guy that, in retrospect, was never worth the attention we gave them in the first place. Although, of course, most of us don't realize that at the time.
Which is why British group Little Mix's new single 'Shout Out To My Ex' is so cool. As it reminds women, we can live quite well without our ex's and their bad treatment and, once they have walked away, we often do.
And yes, not that I'm harboring any evil feelings towards any of my ex's (honestly, most of them aren't even worth me wasting a fraction of a second of my time), but I have been playing Little Mix's 'Shout Out To My Ex' as my Repeat Rotation Video today.
Come on, it's such a make-you-happy and empowered sort of song and, with lyrics like this:
Shout out to my ex, you're really quite the man
You made my heart break and that made me who I am
Here's to my ex, hey, look at me now
Well, I, I'm all the way up
I swear you'll never, you'll never bring me down
it's one of those awesome feel good girl anthems most women need at some point or another.
After all, doesn't it just remind you what a huge amount of time you wasted on so many useless men, and why you won't be making that mistake again? I know it does me.
Watch the official video for Little Mix's 'Shout Out To My Ex' below. The song is cool too, and those girls are awesome.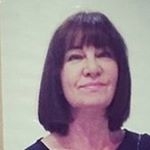 Latest posts by Michelle Topham
(see all)