The new release from Lizzo and Ariana is fabulous
Lizzo and Ariana Grande's 'Good As Hell' dropped at midnight and, man, it might be a three-year-old song but it's still as good as hell. (Listen below).
Because there's something wonderful about hearing Lizzo and Ariana Grande on one record.
Two incredibly strong, very successful women whose voices work perfectly together on this kick-ass new release.
Yep, we needed this.
As, yes, while I loved the original release and Lizzo's message of loving yourself before you love any guy, adding Ariana Grande's throaty soaring voice to this new remix was a genius idea.
Especially as both of these artists understand exactly why the lyrics to the song are so important for women everywhere:
Woo, child, tired of the bullshit
Go on, dust your shoulders off, keep it moving
Yes, Lord, tryna get some new shit
In there, swimwear, going-to-the-pool shit
Come now, come dry your eyes
You know you a star, you can touch the sky
I know that it's hard but you have to try
If you need advice, let me simplify
If he don't love you anymore
Just walk your fine ass out the door
And don't you just love that ending with Lizzo's loud laugh and the giggle in Ariana's voice as she replies?
Probably how Lizzo was feeling when she livestreamed this about the song on her Instagram account yesterday:
Singer and rapper Lizzo's 'Good As Hell' was originally heard on the Barbershop: the Next Cut movie soundtrack.
As the perfect female self-empowerment song, however, it soon became a hit for Lizzo, charting in 11 countries, including the U.S. and the UK.
In the U.S., the track actually made it into the Top 40 of seven different charts, and the Top 10 on two of them.
Now we have a remix collaboration version of 'Good As Hell', with both Lizzo and Ariana Grande in fine form. A version that is going to be just as successful as it's original, if not more so.
Listen to Lizzo and Ariana Grande's 'Good As Hell' in the audio video below. And keep your fingers crossed we're going to get an actual music video for the track.
As wouldn't that just be the cherry on this truly awesome cake!
Related: Listen to Lizzo's 'Truth Hurts' from Someone Great, the Netflix smash hit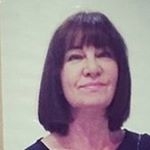 Latest posts by Michelle Topham
(see all)