When I was a radio DJ half a lifetime ago, one of the albums I played until the grooves just about wore out was Lloyd Cole and the Commotions second studio album Easy Pieces.
One song in particular showed up often if I filled in for the regular overnight host, as that was when the station manager couldn't stop me. The song was 'Brand New Friend', one of the three hit singles from the album, and one I thought was so catchy I couldn't get enough of it.
Fast forward more years than I care to mention, and Lloyd Cole and the Commotions' 'Brand New Friend' showed up again on my radar today as I cleared out some of the thousands of bookmarks I no longer need.
The track became my Repeat Rotation Video just a few minutes after I had played it through for the first time because, yes, over 30 years since it was first released and 'Brand New Friend' is just as catchy and addictive as it always was.
As for Lloyd Cole and the Commotions, as popular and as successful as they were (four top 20 albums and five top 40 singles in the UK), the British alternative pop band broke up in 1989.
They did get back together briefly for a reunion tour of the UK in 2004, but then disbanded again. A crying shame really, as the band's songs were so unusual both music and lyrics-wise. Even if Lloyd Cole was thought of as being a bit 'pretentious' with the words he used. (Cole's lyrics was one of the things I loved about his songs, as they were such quirky poetry).
Lloyd Cole himself now lives in the U.S. with his American wife, and tours quite extensively in the U.S. and Europe as a solo artist. Although, as a solo artist, he has never achieved the success he did as the lead singer of Lloyd Cole and the Commotions.
His music, however, is just as poignant, 'pretentious' and brilliant.
Today, though, listen to Lloyd Cole and the Commotions performing 'Brand New Friend' for your Repeat Rotation Video and enjoy lyrics like Walking in the pouring rain/Walking with Jesus and Jane/Jane was in her turtleneck/I was much happier then — because, weren't we all.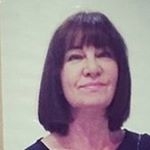 Latest posts by Michelle Topham
(see all)