Yes, I am a couple of weeks late watching Belgian singer Loïc Nottet's music video for his new single '29'. A single that was released on June 4th, 2019, to critical acclaim, and a music video both fans and music critics fell in love with.
It is a song and a music video I wish I had heard and seen when they were first released, as Loïc Nottet's vocals on '29′ are astounding, and the '29' music video perfectly shows a relationship's end.
Which is why I am writing about Nottet's '29' now, just in case you missed it too.
Loïc Nottet, of course, was Belgium's representative at the Eurovision Song Contest back in 2015 here in Vienna, Austria.
Nottet and his song 'Rhythm Inside' ultimately finished the song competition in fourth place.
Since then, he has released his debut studio album, as well as six singles, all of which charted in Belgium.
His latest single '29' is a gorgeous piano-driven ballad that showcases Nottet's superb vocals perfectly. Particularly in those incredible high notes he can reach.
For the 29' music video, Nottet hired Belgian actress Fanny Sage as his love interest, with both of them balancing on an elevated Mercedes-Benz to represent what a balancing act a romantic relationship usually is. Especially as it is ending.
The music video flips backwards and forwards from the two lovers sitting in the car devastated as their relationship is ending, to the pair balancing on its roof, hood and trunk.
At one point, Fanny Sage walks across the roof of the car to hold Nottet, but then moves away. In an attempt to reach her, Nottet tries to crawl across the roof, only to have the car tilt to one side.
He loses his balance, holds onto the car's bumper for a few seconds and then falls.
At the time of its release, Nottet told press the song was written as a reaction to his own break up, which happened in a parked car.
Listen to Loïc Nottet's '29' and watch the '29' music video below. The track was released on the Sony Music Entertainment France record label, and hit number 43 on the Belgian charts.
You can also hear it in the Spotify widget below the video.
Related: Sennek's 'A Matter of Time' gives Belgium a superb Top 3 chance at Eurovision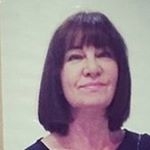 Latest posts by Michelle Topham
(see all)