Tel Aviv-based indie pop duo Lola Marsh has released their new single 'Only For A Moment' along with an accompanying music video.
A video that has the pair competing against each other at ping pong.
But not just competing, as they are also hitting the ball backwards and forwards to each other in time to the beat.
How clever is that?
Of course, Lola Marsh, aka vocalist Yael Shoshana Cohen and multi-instrumentalist Gil Landau, are not actually playing ping pong in the 'Only For A Moment' video.
Instead, each of their movements was precisely choreographed to the beat of the song. The ball was animated manually and added after the video had been filmed.
Not really any less impressive, though, as just the choreographed ping pong bat swings alone must have been hell to learn.
In fact, according to Variety, the duo practiced with a ping pong coach and their choreographer for a week before the video shooting began.
The 'Only For A Moment' video was then shot in front of a green screen, and all the special effects, including the crowd, were added later.
As for the song, it is just as addictive as that very clever video. What with its catchy finger snaps and claps, and cool melody.
The Lola Marsh 'Only For A Moment' video was directed by Indy Hait.
It is the second music video he has directed for the Israeli duo, as he was also instrumental in creating the duo's equally interesting 'Echoes' video, which was released back in July.
Check out the very clever Lola Marsh 'Only For A Moment' music video below. And I dare you to not be humming that cool melody in your head for the rest of the night.
You can listen to it in the Spotify widget below as well.
More cool indie music: The National's music video for 'Hey Rosey' features more improvised dancing from the amazing Sharon Eyal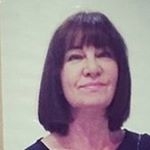 Latest posts by Michelle Topham
(see all)