Watch Lorde give stunning performance of 'In The Air Tonight' (Phil Collins) full of anger and disgust
New Zealand singer Lorde showed up in the BBC One Live Lounge this week where she sang a stunning cover of the Phil Collins song 'In The Air Tonight'. A song that Collins himself has always killed live, but one that Lorde killed in her own way — just with a quieter style of anger and disgust.
Because Lorde's version of 'In The Air Tonight' is slightly more sad than Collins' original version and much more thoughtful. She also sings it as a woman who is determined to be a survivor. No matter what.
Let's just say, you can see why, as young as she is, she is as huge as she is.
'In The Air Tonight' is from Phil Collins' 1981 debut album Face Value. It was his first ever single and made him an instant massive success, reaching the number 2 spot in the UK.
Watch Lorde sing it in the BBC Radio One Live Lounge in the video below. And then watch Phil Collins give a spectacular live performance of the song in the video below that. Two very different performances. Two equally powerful ones.
And if you love what Phil does, you can also see a more recent performance of the song that he gave along with The Roots on Jimmy Fallon's late night show last year.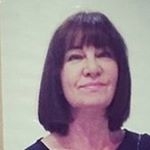 Latest posts by Michelle Topham
(see all)