When I started the new Leo Sigh feature 'Memories Monday' last week, you should have known it wouldn't be too many Mondays before I featured Conchita Wurst. Let's face it, there's no sign of her losing her status as my 'main girl' anytime soon, and I doubt there ever will be.
On this week's 'Memories Monday', I'm featuring a video that was recorded with Conchita in May this year, but has only recently surfaced on YouTube.
It's a video of Conchita and her team just minutes after she won Eurovision 2014 and, can I just say, if you love Conchita Wurst already, you are going to love her more after you have seen this.
She is, after all, already one of those people you think just can't get any lovelier and then she does….every darned week. But, in this video, she's just about the sweetest you have ever seen her. Although, be warned, she and her team will make you cry.
So why am I featuring this particular video of Conchita Wurst, other than because she's lovely? Bear with me, and I'll tell you as, yes, I have my reasons.
She is so happy — I love seeing Conchita Wurst happy. I just do. It makes me happy when she is happy and, in this Eurovision video, she is just about the happiest she has probably ever been. It's worth spending five minutes watching this, just because you get to see her so incredibly overjoyed she can hardly contain herself. Lovely that.
She proves she's a hugger — I'm a hugger when it comes to hugging people I care about, and in this video it could not be more obvious Conchita Wurst is a hugger too. Makes me like her even more (although, I don't think there ever was much more 'more' available for Conchita Wurst. She already has my all).
Her lovely friends — One of the things I have liked about Conchita from the minute I knew about her was she is surrounded by friends who adore her. That right there tells me not only a lot about the lovely Ms. Wurst, (you don't have hoards of fabulous friends if you're not an amazing person yourself), it also makes me like her friends.
Because, in the world I live in, I want one of my favorite people to always have friends who will protect her, and this she definitely does. (And, come on, how adorable is Tamara Mascara, trying not to burst into tears, and Nicole kissing Conchita's shoulder. Now they are people I would like to know, because people who are so happy for a friend are friends anyone would be lucky to have).
She loses her temper…… a little bit — Conchita Wurst is always so sweet and polite, I must admit I was secretly thrilled to see her lose her temper in this video. Even if it was just a little bit. She's nicer than me. She always will be. And that is a bit intimidating. But then…… we get to see she's not quite as perfect as we might think and, sorry Conchita, but I like it.
Besides, she loses her temper for a good reason. Protecting the people she cares about.
The ORF folks — Finally, although I've always liked what I've seen of the folks at the Austrian TV broadcaster ORF, particularly as they stood by her when she was getting so much abuse, the way they treat her here – yep, I like them more.
So, watch Conchita Wurst and her team on the stage right after she has won the Eurovision Song Contest. All I can say is, this video is now jostling for room with my top 3 Conchita Wurst videos of all time.
And her? Well. She's astounding.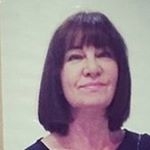 Latest posts by Michelle Topham
(see all)