One of my favorite Korean dramas this season is the rom-com Love is for Suckers — a drama you pretty much know who will end up with who by the end of it — but you still spend every episode of it pushing them on anyway.
After all, isn't it nice to watch a funny, cute, sometimes sad, relaxing K-drama at the end of an otherwise frustrating day?
Especially one that stars man hunk Choi Si-Won playing male lead and bored-with-life plastic surgeon Park Jae Hoon, and the lovely Lee Da Hee as TV producer Goo Yeo Reum, a woman who couldn't find a date if she was the last one on earth.
Throw in that the pair have unbelievable chemistry together, and Love is for Suckers is my recommended must-watch lately.
But it isn't just the sweet story and likeable characters that make Love is for Suckers such a delight.
It is also the show's soundtrack music, with one in particular being on my Play-Again-and-Again list over the last few weeks. So much so, I'm here to recommend you get it playing on your streaming service of choice, sooner rather than later.
That song is the Love is for Suckers Episode 1 ending song — by Korean indie rock group The Solutions' 'Like Breeze'.
A jaunty upbeat track that begins to play at the end of the show's first episode as Park Jae-Hoon shows up where Goo Eeo Reum is filming in a flashy car and with a huge bouquet of flowers, and then proceeds to embarass incredibly arrogant Chef John (nicely played by Park Yeon Woo) every way he can.
Because it is a track that is not only lovely and upbeat, but the lead singer's voice is so damned sweet, and it has a helluva good dance beat. To the point that I have danced around my living room to this song more times than I care to count.
Put it on Repeat for a while, and I guarantee you will soon be doing the same thing. Because, man, this thing is cool.
Listen to The Solutions' 'Like Breeze' in the song's official music video, which features cute scenes from Love is for Suckers, and on the Spotify player down below. It won't disappoint.
Watch Love for Suckers on Viki.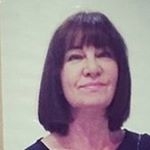 Latest posts by Michelle Topham
(see all)