Indie rock singer songwriter Lucy Dacus has another new release out this week and, wow, is this one full of feels.
Because it is Lucy Dacus forgiving her mother for giving her body acceptance issues, and for telling her things when she was a child that were supposed to make her strong, but just confused her and made her afraid.
My mother hates her body
We share the same outline
She swears that she loves mine
I blur at the edges
I'm all soft shapes and lines
Shapeshifting all the time
A song any woman that grew up with a mother can probably relate to.
After all, while most of our mothers would stab themselves in the heart if they thought they had intentionally hurt us, it is the unintentional things that do the most damage. That cause many of we women issues with our bodies, our self-esteem and how we see the world and ourselves.
Lucy Dacus's 'My Mother & I' is one of a planned series of songs commemorating special holidays. The first, a cover of the classic 'La Vie En Rose' released in February commemorated Valentine's Day.
Lucy Dacus's 'My Mother & I' is, of course, a celebration of mothers, with all their faults, and Mother's Day.
'My Mother & I' is also one of the songs from Dacus's '2019' song series.
You can listen to that superb 14 song (so far) series, with all its gloriously rich melodies and vocals, and  in the Spotify widget below.
Related Reading:  Leo Sigh's Cool Indie Rock Songs for a Long Drive playlist will make you happy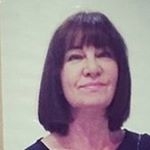 Latest posts by Michelle Topham
(see all)