Irish alternative folk rock singer Foy Vance has just released the most stunning music video. Created for his new single 'She Burns', the video features American actress Lucy Hale (Pretty Little Liars) in a series of black and white vignettes that show how sexy, beautiful and flawless Hale is.
'She Burns' is from Foy Vance's upcoming new album The Wild Swan, which will be released on Gingerbread Man, Ed Sheeran's new record label.
And while the song itself is beautiful and definitely destined to be one of those that burrows its way into your head, as well as one you hope describes how your latest love thinks about you, it's Lucy Hale that pulls you into this video even more. As she is absolutely stunning.
In fact, she's just about out Adele'd Adele with her vintage 1970s look, chic but sexy bob haircut and her cat eye make-up.
Watch Foy Vance's 'She Burns' in the video below. Gorgeous, isn't it?
As for Vance, his new album, The Wild Swan, is due for release on May 13th. You can currently pre-order it. If it's anything like his last offering, I'd recommend you do.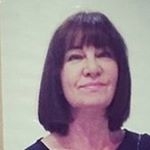 Latest posts by Michelle Topham
(see all)