American rapper Ludacris' 'What's Your Fantasy?' feat. Shawnna was not only one of the tracks playing on the latest episode of 9-1-1 last night, it was also the title of the episode — 9-1-1, Season 6, Episode 8, "What's Your Fantasy?"
The track was the song playing as the team gets called out to a fake call then, as they are going back to the station, someone falls off the top of the fire truck.
It is then they learn the bogus call had been made by a couple whose dream it was to have sex on the top of a moving truck.
Yep, some people really are that stupid.
Ludacris' 'What's Your Fantasy?' was the rapper's debut single.
It was released in September, 2000 as the lead single from his debut album Incognegro, and then again on his first major label album Back For the First Time.
The song's topic being about various sexual acts, the music supervisor at 9-1-1 probably could not have found a better song to musically illustrate those crazy scenes, eh?
'What's Your Fantasy?' made it onto four American charts, and one in the UK, and was eventually certified Platinum.
The track's music video featured fellow rapper Shawnna, with the pair rapping the track in front of scantily clad women, and Ludacris driving around town with various beautiful women.
Listen to Ludacris' ridiculously catchy 'What's Your Fantasy?' in the song's music video, and on his Back For the First Time full-length release.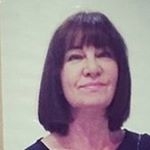 Latest posts by Michelle Topham
(see all)