Swedish indie singer songwriter Lykke Li is a recent interest of mine. She writes the most beautiful songs, so heartbreaking, and her voice is spectacular with an enormous range.
One of my favorite songs of hers at the moment is Lykke Li's 'No Rest for the Wicked'. It's the lead single from her latest album – 'I Never Learn'. An album that got spectacular reviews from many critics when it was released last year.
According to Li, she wrote 'No Rest for the Wicked', just like all the other songs on 'I Never Learn', right after she'd gotten out of a relationship and was in incredible pain. Not great for her, but wonderful for the rest of us who now get to listen to this amazing song again and again.
So, 'No Rest for the Wicked' is my Repeat Rotation Video today, as I'm in the mood for something a little melancholy. And this song certainly is. In this too, I love the soft piano, her voice, and the incredible drum beats.
Listen to Lykke Li's 'No Rest for the Wicked' below. It's a phenomenal song, and has such a gorgeous video attached to it.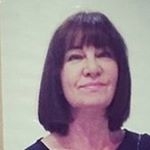 Latest posts by Michelle Topham
(see all)