Maddie Ziegler returns in the video for Sia's 'Cheap Thrills'
Pop sensation Sia is back with a new music video, this time for 'Cheap Thrills' and, for the fourth time, it features 13-year-old dancer Maddie Ziegler.
'Cheap Thrills' is the second single from Sia's latest album This Is Acting, and is a song that was originally intended for Rihanna. But, after writing it, Sia realized it was far more 'Brit pop' than Rihanna would want, so she used it on her own album instead.
As for Maddie Ziegler, she is as sensational as always in the video for this catchy synth-pop number.
The video features Ziegler and two male dancers doing an interpretive dance to the bouncy 'Cheap Thrills'. It includes her usual wig, this time in black and blonde, and flesh-colored leotard, and Ziegler and the two young men dancing in front of a large pink square with Sia herself standing to the side singing. And yep, she's hidden behind her usual wig too.
Watch Sia perform 'Bird Set Free' on The Ellen Show
And, while Sia's This Is Acting is an unqualified success, charting in the number 1 spot on the album charts in Australia, Norway, Russia and Switzerland, and the number 3 spot in the US, the UK, Canada and France, Maddie Ziegler herself hasn't been doing too badly either.
She is a sought after actress, model, and dancer, with over 1.8 billion views on her YouTube videos, and is soon to be a judge on So You Think You Can Dance: The Next Generation, a spin off of the popular show, but this time for dancers aged 8 to 13. She is also one of the stars of the upcoming movie The Book of Henry.
Watch Sia's 'Cheap Thrills' video below and, if you love to learn about Sia's writing process when it comes to the songs she creates both for herself and for others (and who wouldn't, she's fascinating), there's an in-depth interview about the songs on This Is Acting she gave Rolling Stone late last year that is very interesting.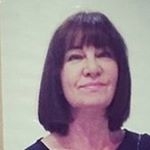 Latest posts by Michelle Topham
(see all)