Madonna was ridiculed all over the internet  a couple of weeks ago after she took a nasty fall on stage during the Brit Awards. Typically, some of that ridicule was about her age, (she's 56) with online trolls saying she was 'too old' to do what she was doing (because apparently anyone over 30 shouldn't be on a stage singing. At least according to these idiots).
This week, Madonna is striking back with a short interview with Rolling Stone magazine where she talks about 'ageism', and specifically ageism directed at women as, let's face it, men rarely seem to get nasty remarks targeted at them when they're in their 50s.
In the interview, Madonna talked about ageism as being "the last frontier" and likened ageism to homophobia and to racism, saying "It's still the one area where you can totally discriminate against somebody and talk shit. Because of their age. Only females, though. Not males. So in that respect, we still live in a very sexist society."
Madonna went on to say that, sadly, women do still accept being told by society that they shouldn't act a certain way once they get to a certain age. As she says, though, she doesn't follow the rules, she never did and she's not going to start.
Listen to what Madonna says about ageism in the short Rolling Stone video below.  You can read the rest of the interview at Rolling Stone. And, yes, I absolutely agree with her.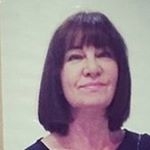 Latest posts by Michelle Topham
(see all)