Pop icon Madonna might have had a pretty trying month, what with her on stage fall at the Brit Awards, and then being laughed at by misogynists and ageists because of it. But it certainly hasn't affected her ability to give an amazing live performance, as her rendition of 'Joan of Arc' on The Ellen Show this week proves.
Madonna is on Ellen all week, and has already sung 'Living For Love' and 'Ghosttown' from her latest album 'Rebel Heart'. Her performance of 'Joan of Arc', though, is my favorite so far as it was so emotional and sad, yet quite telling in its way.
After all, as the song's lyrics hint at, she may be getting her soul dragged through the mud but "one word of kindness it can save me". Says just a little bit about how she must feel about the constant personal attacks she always has to endure.
What's amazing about Madonna too is she has been in the business for more than 30 years now, and yet is still absolutely at the top of her game, and still one of the most successful singers out there. Even though she seems to be constantly attacked by haters every step of the way.
Maybe some of them should listen to the lyrics of 'Joan of Arc'. After all, just because you're famous and successful, it does not mean words can't hurt.
Watch Madonna singing 'Joan of Arc' live for the first time on The Ellen Show. And remember, you can pick up her album 'Rebel Heart' at iTunes if you like what you hear. I think it's one of the best she's ever produced.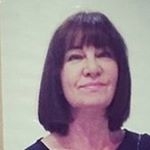 Latest posts by Michelle Topham
(see all)