Maggie Rogers' 'Love You For a Long Time' hit the airwaves today and, wow, is it the sweetest thing.
'Love You For a Long Time' is Maggie Rogers falling in love — "In the morning when I'm waking up/I swear that you're the first thing that I'm thinking of/I feel it in my body/Know it in my mind/Oh I, I'm gonna love you for a long time." — Falling in love in a way that is not only romantic but also hopeful.
That hopeful most of us feel when we finally meet that person we know is 'the one' we were looking for all of our lives.
The track is the first release from Rogers since her debut major-label studio album Heard It In a Past Life, which was released back in January via Capitol Records and debuted at #2 on the Billboard Top 100.
A release, by the way, that does not give Capitol Records as much power over her music and over her image as they have with many other artists.
That is due to Rogers being smart enough to license the album to them through her own record label, Debay Sounds, instead of giving them complete control.
After the album released, Rogers then embarked on a Heard It In a Past Life tour, which just wrapped up on November 8th in Miami Beach, Florida at the Miami Beach Pop Festival.
Listen to Maggie Rogers' 'Love You For a Long Time' in the audio video below. You can also grab a listen in the Spotify widget below that.
Related reading: Maggie Rogers was live at Austin City Limits and, man, can she sing beautifully live — watch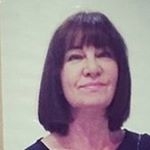 Latest posts by Michelle Topham
(see all)