Maggie Rogers appeared on The Today Show last week, Friday, July 12th, 2019. I didn't write about it at the time, as I never use videos from TV shows on Leo Sigh as, sadly, they have a habit of disappearing from YouTube a couple of weeks later when the TV show deletes them.
Today, though, a video of Maggie Rogers singing 'Burning' live on The Today Show was uploaded to the singer's YouTube channel. And there it is likely to stay.
So here you go, watch this.
American singer, songwriter and producer Maggie Rogers on the popular morning show as part of the 2019 Citi Concert Series lineup at Rockefeller Plaza.
It was Rogers' first appearance on the iconic TV show for a concert series but, let's just say, after a live performance of 'Burning' that was that stripped back and that beautiful, I would level a guess she will definitely be invited back.
Because yes, she looks a little nervous to start with. Standing as she is on a narrow stage, just her and her guitarist, and surrounded by an audience that is very very close.
But, as soon as she begins, there is that immediate magic of Maggie Rogers singing live.
Better than any recorded single or album. With enormous emotion, and with a rich, husky, gorgeous voice that chills you right down to the bone.
Along with 'Burning', she also treated the audience to live versions of her hit single 'Alaska', 'Say It', and 'Light On'.  All four songs are from her major label debut studio album Heard It in a Past Life, which was released earlier in the year.
The album itself charted high in nine countries, including in the number 2 spot in the U.S.
Watch Maggie Rogers singing 'Burning' live on The Today Show in the video below. She is magic.
Related reading: Maggie Rogers releases her official music video for 'Alaska' — but will Pharrell love it?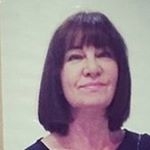 Latest posts by Michelle Topham
(see all)