The incredible French-Vietnamese pop singer Mai Lan's new single 'Blaze Up' has a music video out and it, and the song, are things you hear and watch once and know you are going to be playing them again and again for days. Because they make you feel soooooo happy.
That's because 'Blaze Up' itself is another of those incredibly catchy I've Got This anthem songs that you can throw on when you need a bit of encouragement, and the music video for the track follows right along in the same vein.
Because it's Mai Lan hanging out with a few friends, heading out into the city and dancing the night away. Without a care in the world, and with the idea she just needs to "go with it" and everything will be fine.
The music video for 'Blaze Up' was directed by Myd. The song is from Mai Lan's upcoming sophomore album Autopilote, which will release in January, 2018. That follows on from her March, 2017 EP Vampire.
You can pre-order it now from one of these links and, of course, watch Mai Lan's official music video for 'Blaze Up' below.
Just be warned, you'll be humming it for hours once you hit 'Play'.
Related: Have you heard Mai Lan's 'Haze'? It's gorgeous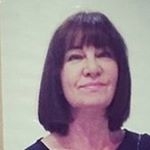 Latest posts by Michelle Topham
(see all)