One thing that is so wonderful about so many Japanese singers is they adopt a fully-fleshed out persona and then stick to it no matter what.
Take vampire symphonic metal singer Mai Yajima, who decided to change her image and take on a vampire persona just a couple of years into her career. A vampire persona that definitely gave her career a boost, I might add.
Since then, the Kyoto native has released an album plus four mini albums with a vampiric symphonic metal flair.
This week we now have the excellent news Mai Yajima's second installment in a current trilogy of mini-albums is also due for release on Wednesday, December 2nd.
Called Heaven Knows, Mai Yajima's latest mini-album features six tracks, one of which — 'Mother' — already has a typically extravagant and very cool music video.
Heaven Knows itself is the follow-up to the first mini-album in the trilogy — Hell on Earth — which was released earlier in the year and, I've gotta tell you, was an immediate addition to my Deezer songs on repeat playlist.
The mini-album was produced by Hideaki Miyake as is her latest.
The track listing for Mai's Heaven Knows, by the way, looks like this:
01. Vermilion Crime
02. 陽炎
03. Mother
04. マグノリア
05. CIRCUS
06. PHOENIX
Now watch Mai Yajima's music video for 'Mother' below and get a feel for the massively powerful symphonic metal music you can expect to hear on her latest.
You can learn more about the Japanese singer on her official website, and mark your calendar for December 2nd when you can grab Mai's new mini-album or stream it on Deezer and Spotify.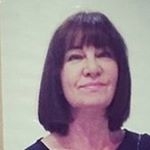 Latest posts by Michelle Topham
(see all)